Welcome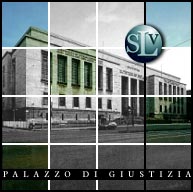 Avvocato Giovanni Valcavi was founded in 1950.
It has achieved a specific competence in the contractual right and right of the obligations; in matter of companies and bankruptcy procedures. Particularly, It has been caught up a remarkable specialisation in the right of the pecuniarie obligations, monetary interests and inflationary phenomena: matters on which have been published some articles.

The Firm, with care to the liability, also has attained a specific competence on temporal determination of the damage, let alone to its modernization in the time, held account of the inflation. Recently it has achieved a deep acquaintance in the field of right of information, right of publicity and legal problems in using Internet. The Law Firm, finally, is interested in job right.
Avvocato Giovanni Valcavi

C.d.O. Milano, 3 febbraio 1997 - Comunicato al C.d.O. di Milano il 22 Dicembre 1999 - P.IVA: 00508180122
Via Magenta, 5 - 21100 VARESE - P.IVA: 02885230124 -
info@valcavi.it
-
Privacy e Cookie